PROUDLY CANADIAN
Fueled By Nature
Our 100% pure organic Algonquin maple syrup is sourced from Ontario maple trees using traditional, organic methods, then bottled for you to enjoy. It's just that simple.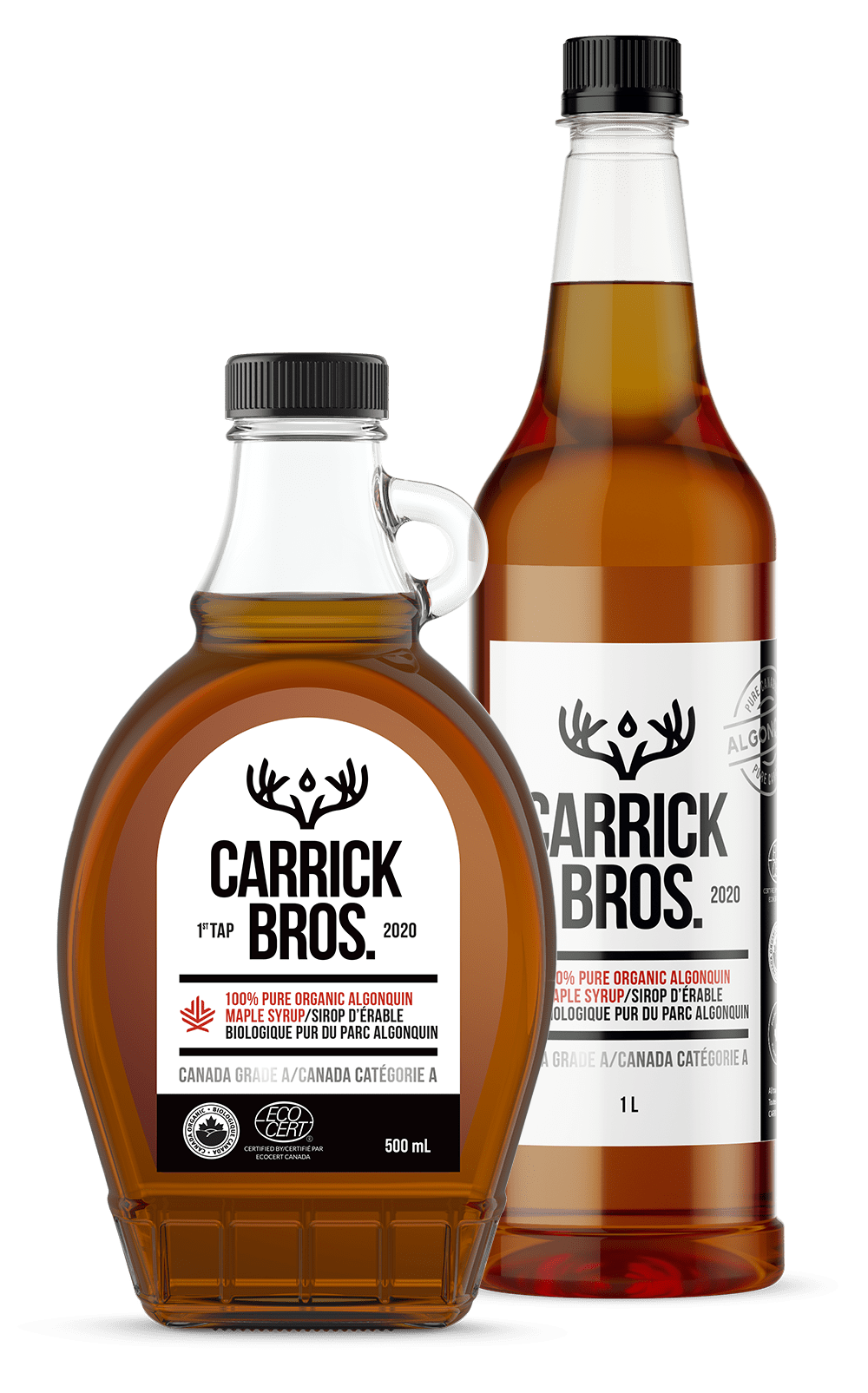 ORGANIC ALGONQUIN
MAPLE SYRUP
Canada Grade A
100% pure organic maple syrup
Sustainable sap-to-syrup production
Organic methods over wood fire
Natural sweetener that contains no added sugar, preservatives or artificial flavourings
Bottled in small batches to ensure superior quality and taste At Carrick Bros., we use strict organic methods to ensure a healthy, sustainable, natural forest and product.
Josh & Jake Carrick as natural as nature intended.
Growing up in southern Ontario, every spring we'd head out to our grandfather's sugar bush to help him collect sap and boil it into maple syrup. As the tradition was passed from one generation to the next, our passion for making maple syrup has only grown stronger. Nestled in the pristine forests of South Algonquin, our farm provides the perfect terroir for quality maple products.
At Carrick Bros., we take a traditional approach to our syrup making process. That means a sustainable sap-to-syrup production, like wood-fired evaporation, all while ensuring we leave a minimal carbon footprint, so you always get pure-tasting, organic maple syrup the way nature intended.